Service System

Our goal
Sold out is not final stage
Service is the beginning
Base on the customers' demands
From product consulting service to after-sale maintenance
PTMP operates services convention from the beginning to the end
Product Three Guarantees Principle is the lowest standard of our company
What we recommend is to make our customers100% satisfaction
If any special demands from our customers
We can order the specific product you want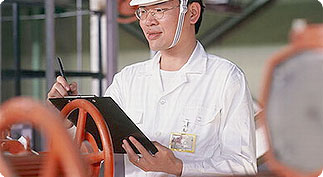 Commitment to after-sale service
With the deepening development of national market economy, market competition is becoming fiercer. Users have much higher demands for products; PMTP quality control department has established after-sale service team and arranged some professional service personal to handle the after-sale service in order to meet the demands of the market.
The products are divded and deliveried for compliance certificate and sutible introduction to ensure users to set up our products correctly.
We guarantee the supplied products are safe and inspected according to national standard production and inspection without unqualitied products. We are stick to perform and realize "three guarantees" , and we practice certian regulation with national industry products after-service .If the products delivered about 12 months and operate common condition in products introduction, our company will be duty to qualited products in warrenty period.
If users raise the objections for our produts, we guarantee to deal the suggestion in 24 hours after users' objections. If they need to deal the problem in sites, the company will dispatch 3 the technician to serve and make sure the technician solves the problem completely. For the feedback information will be filed from users' suggestion and results.